RELIABLE SERVICE
FROM EXPERIENCED TECHS
UPGRADE YOUR EQUIPMENT
FOR EFFICIENCY & SAVINGS

CENTRAL AIR CONDITINING
ckSmithSuperior can help keep you cool in the warmest months of the year
Tired of moving AC units in and out of your windows when it gets warm in the summer? Central Air Conditioning is best for new construction or homes with existing compatible ductwork that creates pathways for the cool air from the Central Air Conditioner to travel.
Why choose Central Air Conditioning?
1. Effective - Central air is the most effective way to cool multiple rooms in your home at once

2. Cleaner air - Eliminate pollen dust and lint from the air with central air conditioning

3. Dehumidify - Reduce humidity in your home with and prevent mold from growing throughout

4. Quiet - Window AC units make a lot of noise, while central AC is almost imperceptible

5. Easy to use - Set the temperature from one dial for your entire home

6. Space saving - The main pieces of a central air system are outside, freeing up space inside.

7. Versatility - Some central AC units can distribute heat throughout your home as well as cool air
Components of a central air conditioning system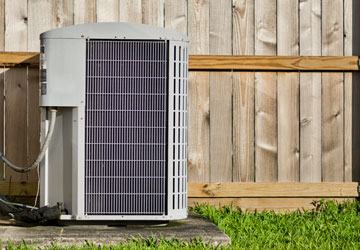 Condenser Unit
Typically found on a concrete pad outside your home, the condenser unit absorbs heat that is removed from your indoor air. Refrigerant enters the unit and radiates heat away to the outdoor air.

Once the refrigerant has released the heat, it is pumped back into your home to begin the cooling process again.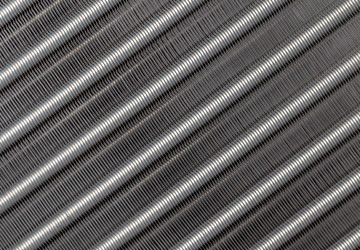 Evaporator Unit
Inside your home, the air conditioner's evaporator unit draws air across the evaporator coil. This coil contains the refrigerant, which absorbs heat from the air to cool it.

Once the air has been cooled, it is blown through your ducts by an air handler.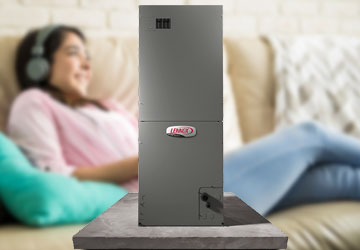 Air Handler
The air handler moves cool air through connected ductwork. Some models offer a variable speed motor that automatically adjusts to keep you comfortable while conserving energy.

A filter in the air handler captures particulates before they can be circulated throughout your home.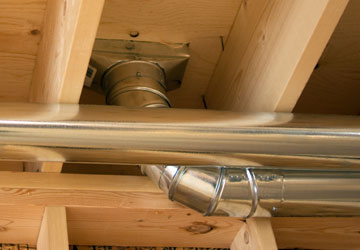 Ductwork
Central AC systems use ductwork to carry cooled air throughout your home. Your air handler blows cool air into a central duct, which branches out to the different rooms of your home.

Ducts end in air registers, that can be opened or closed to allow for more or less airflow.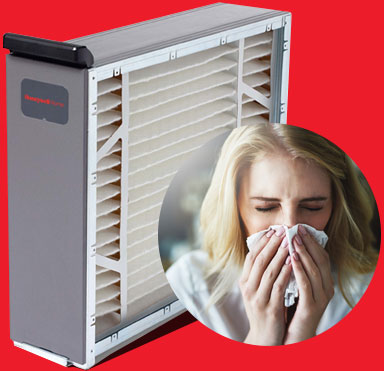 Improve the quality of the
air in your home
Concerned about pollutants in your home? Problems with humidity in the winter? If you have a furnace or central AC ckSmithSuperior offers a wide range of Indoor Air Quality components from Honeywell that are designed to improve the air in your home year round. Choose from advanced air filtration, UV light purifying systems, whole home humidifiers and dehumidifiers that can make your home a safer, more comfortable place to live.