RELIABLE SERVICE
FROM EXPERIENCED TECHS
UPGRADE YOUR EQUIPMENT
FOR EFFICIENCY & SAVINGS
Home Heating Oil Delivery and Propane Delivery to Sterling, MA
Sterling was first settled by Europeans in 1720 and officially incorporated in 1781. When it was first settled it was referred to as the "Second Parish of Lancaster", and was commonly referred to as its Indian name, Chocksett. The original inhabitants were from Lancaster proper, shortly after settlement the residents of Chocksett wished to incorporate from Lancaster. Their first attempt was blocked as they didn't have the votes, by 1780 the population was Chocksett has surpassed Lancaster allowing the incorporation to pass. Sterling was chosen to honor General William "Lord Stirling" Alexander who served under George Washington during several Revolutionary War campaigns.

Sterling is served by ckSmithSuperior's Worcester office, which assists customers with traditional & Bioheat home heating oil delivery, propane delivery, heating & cooling equipment installation, heating and air conditioning maintenance as well as 24/7 emergency service.

Contact us today to learn what we have to offer homeowners in Sterling, MA.
Become a Customer or call us directly (508) 753-1475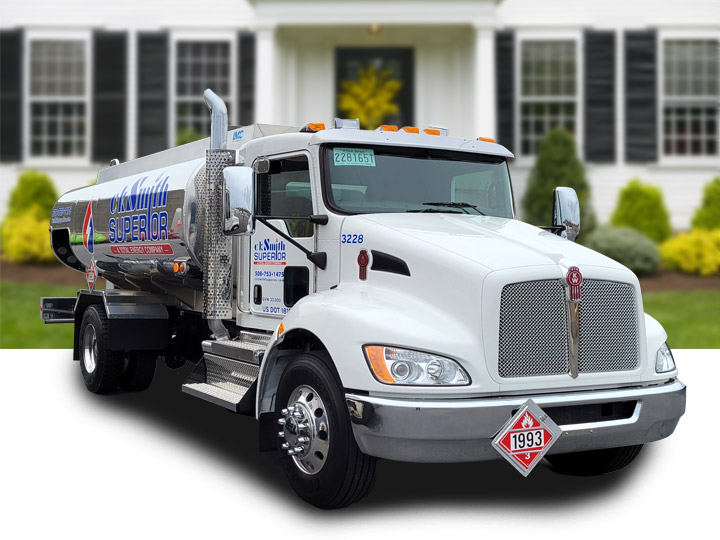 Home Heating Oil Delivery to Sterling, MA
ckSmithSuperior is proud to deliver the highest quality home heating oil and Bioheat to residents of Sterling, MA. With one of the largest fleets of oil delivery trucks in Worcester County, we're focused on timely delivery that allows you to stay comfortable year-round.

All fuel deliveries to Sterling, MA are made from ckSmithSuperior's Millbury, MA location.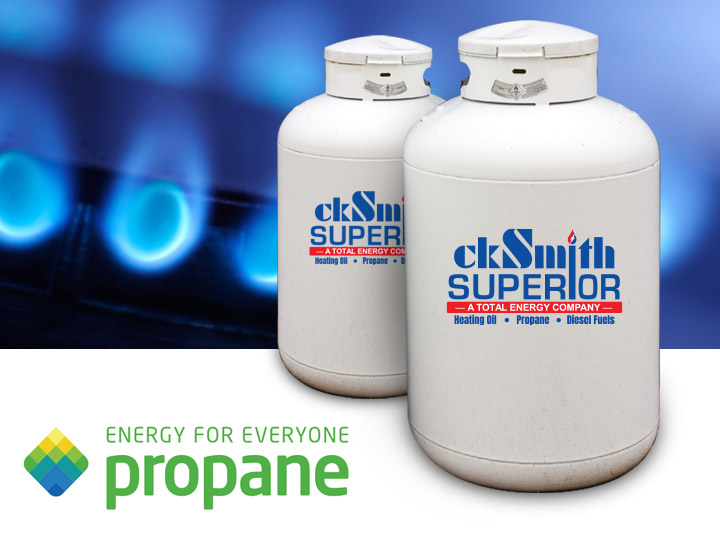 Propane Fuel Delivery to Sterling, MA
Residents of Sterling, MA can also request propane delivery from ckSmithSuperior. Propane is a versatile fuel that can be used for a number of different applications including heating, hot water equipment, cooking, laundry, and more.

In addition to fuels, our team also offers appliance sales and service, making us the Propane experts in Sterling, MA!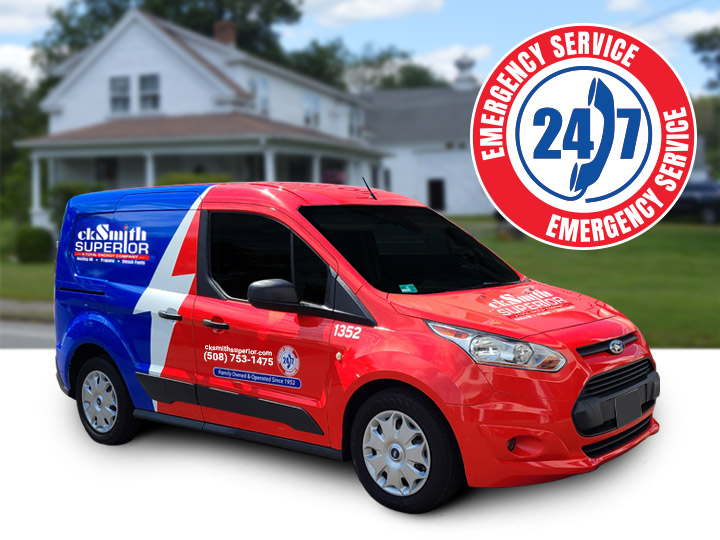 Service & Maintenance for Sterling, MA
In addition to fuel, residents of Sterling can also enjoy the highest level of service and maintenance for heating systems and hot water heaters from ckSmithSuperio.

Our skilled technicians are able to diagnose problems quickly and get your equipment back up and running. For complete peace of mind, we offer Service Plans that keep your boiler or furnace running at peak efficiency.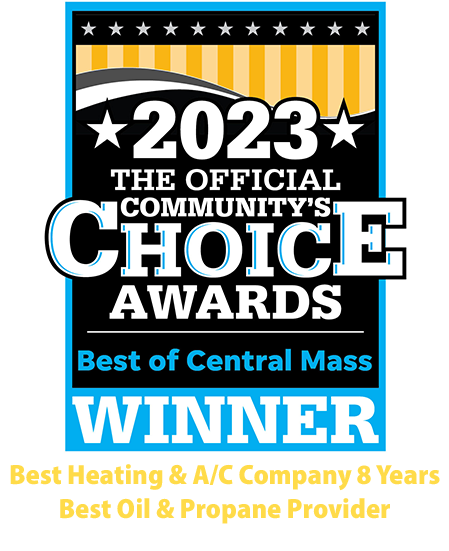 Duncan is a very nice professional guy who does a great job!!
Nancy Powell, Sterling MA
Duncan always does an extraordinary job when he is scheduled to perform any type of cleaning or maintenance on my furnace. I would consider him a very valuable member of your team.
Marion McDermott, Sterling MA
Duncan again was so pleasant and informative! Always happy to see his smiling face!
Paula Beaver, Sterling MA
Duncan always does a great job maintaining our heating system, he is truly outstanding.
Roy Backstrom, Sterling MA
Duncan is a true professional. He is kind and very knowledgeable about what he does. This is the 2nd time he has provided service for us and both times has been nothing but outstanding service.
MOHAMMAD ALI FAYYAD, Sterling MA
I called CK Smith to report that our furnace didn't seem to be working properly and asked if someone could come out to take a look at it. Since it was afternoon when I called, I fully expected to be told that someone would be out the next day but was pleasantly surprised when I was told someone would be out that afternoon. In less than 2 hours, Tim came out, found the problem - and discovered a couple of other issues that would have becom... READ MORE
Elizabeth Wiesman, STERLING MA
Matt and Alex were superb on the sales end, and Chet and Joe did an amazing job with the installation. I could not be happier to have chosen CKSmith Superior for this work, and would highly recommend you to friends and colleagues.
Jason Shuris, Sterling MA
The following day we lost heat again but after a call, a technician came and found the breaker switch had tripped and reset it. Very good service.
DENNIS BASINER, STERLING MA
Duncan was efficient, friendly, knowledgeable, etc. - a great asset for C.K. Smith!!!
John Cummings, Sterling MA
Appreciate the feedback from Duncan about his service and how he completed his service on our heater system.
George Mulcahy, Sterling MA
Need fuel delivery or service?
Become a ckSmithSuperior customer today!