RELIABLE SERVICE
FROM EXPERIENCED TECHS
UPGRADE YOUR EQUIPMENT
FOR EFFICIENCY & SAVINGS
Home Heating Oil Delivery and Propane Delivery to Rutland, MA
Rutland is the geographic center of Massachusetts, this is marked by the Central Tree, located on Central Tree Road which generally marks the middle point. The town was first settled as Naquag and officially incorporated in 1713 as Rutland. Rutland is made up of parts of Barre, Hubbardston, Oakham, Princeton, and Paxton.

Rutland is served by ckSmithSuperior's Worcester office, which assists customers with traditional & Bioheat home heating oil delivery, propane delivery, heating & cooling equipment installation, heating and air conditioning maintenance as well as 24/7 emergency service.

Contact us today to learn what we have to offer homeowners in Rutland, MA.
Become a Customer or call us directly (508) 753-1475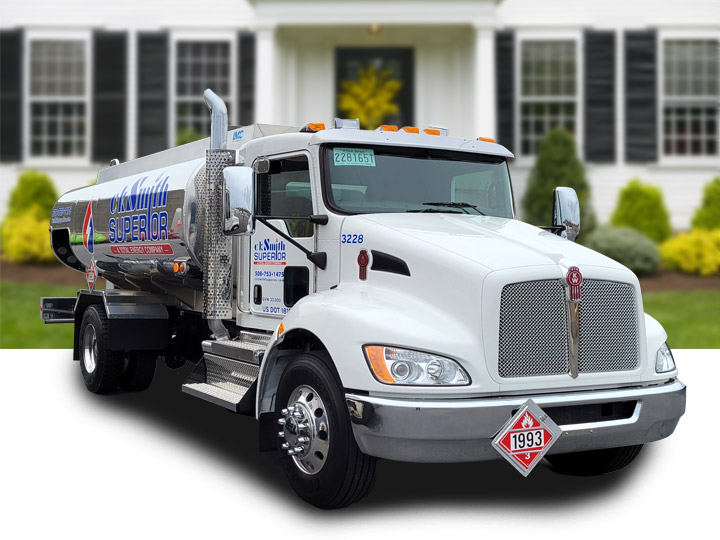 Home Heating Oil Delivery to Rutland, MA
ckSmithSuperior is proud to deliver the highest quality home heating oil and Bioheat to residents of Rutland, MA. With one of the largest fleets of oil delivery trucks in Worcester County, we're focused on timely delivery that allows you to stay comfortable year-round.

All fuel deliveries to Rutland, MA are made from ckSmithSuperior's Millbury, MA location.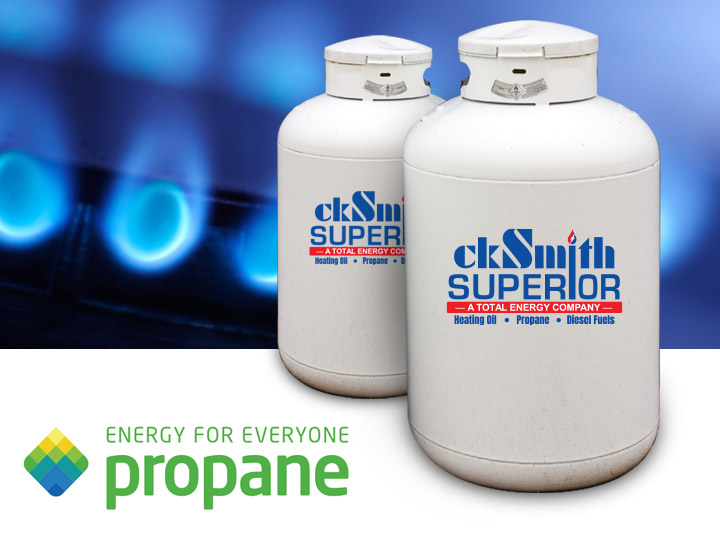 Propane Fuel Delivery to Rutland, MA
Residents of Rutland, MA can also request propane delivery from ckSmithSuperior. Propane is a versatile fuel that can be used for a number of different applications including heating, hot water equipment, cooking, laundry, and more.

In addition to fuels, our team also offers appliance sales and service, making us the Propane experts in Rutland, MA!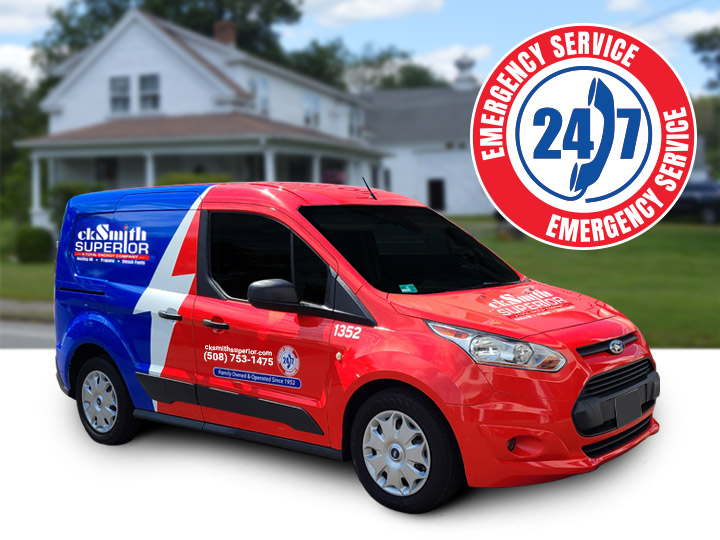 Service & Maintenance for Rutland, MA
In addition to fuel, residents of Rutland can also enjoy the highest level of service and maintenance for heating systems and hot water heaters from ckSmithSuperio.

Our skilled technicians are able to diagnose problems quickly and get your equipment back up and running. For complete peace of mind, we offer Service Plans that keep your boiler or furnace running at peak efficiency.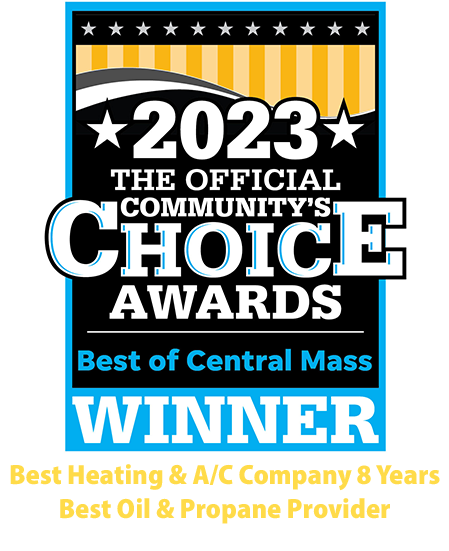 Jim and Luke were right on time. They were very nice and knowledgeable. Had a pump that needed to be replaced on my boiler and Jim was great about showing me and explaining the issue/fix. Also, they were both great with my dog which is always a plus! 10/10 experience.
David DiBara, Rutland Ma
I thought Ben did a great job on our annual burner service. He paid close attention to the details. You should be glad he's an employee!
Rob Axelson , Rutland MA
We appreciate the outstanding service we received from Tim Shepherd.
Steven Ferry, Rutland MA
Explained status of burner leaving me assured all is fine. Mentioned old oil tank and check for leakage occasionally in case something starts.
Jeff David, Rutland MA
Zach was professional and all around pleasant. Very thorough.
James Stoddard, Rutland MA
Tim Sheperd was the technician who came to complete work under our Service Maintenance Agreement. Not only was he courteous, but he was also very knowledgeable and made sure I had no issues or concerns before leaving. Tim was also very respectful of our property. We have been doing business with ck Smith for many years and are confident that we wouldn't be able to find another company that would match their high standards of customer service a... READ MORE
Patricia Mazur, Rutland MA
Chet and Joe were just wonderful. They were very efficient and knowledgeable about my new boiler that they installed for me this morning.
Joe explained the whole system to me after they completed the installation, and answered all of my questions. These guys were neat and cleaned up everything after they were done.
I wouldn't even know they were here, other than the new boiler being in place. Absolutely quality workmanship at i... READ MORE
Philip Styffe, Rutland MA
Everything went great on the install. Chet took the time to explain everything they installed and what to do if there was a future problem. He also explained to me some minor work that needed to be completed and why. Overall, a very good experience with CK Smith.
Brooks Mackay, Rutland MA
Tim has been servicing our furnace for years,he is courteous, explains my questions, efficient. the cleans up.
Charles Mello, Rutland MA
Tim is very thorough in his work and explains in detail the work that he has completed. I'm confident in the work that he has completed on my furnace.
Herbert Donahue, Rutland MA
Need fuel delivery or service?
Become a ckSmithSuperior customer today!