RELIABLE SERVICE
FROM EXPERIENCED TECHS
UPGRADE YOUR EQUIPMENT
FOR EFFICIENCY & SAVINGS
Home Heating Oil Delivery and Propane Delivery to Northbridge, MA
Northbridge like most Central Mass towns was originally inhabited by the Nipmuc Native Americans. It first settled by Europeans in 1704 and was officially incorporated as a town in 1772. Northbridge was originally part of Mendon and Uxbridge before becoming its own town.

Northbridge has a rich manufacturing history, many factories were set up along the river banks of Northbridge and the village of Whitinsville. Most notably was the Whitin Machine Shop, which at its peak was the largest textile machine manufacturer in the world. Since the industrial revolution came to end the mills have been repurposed

Northbridge is served by ckSmithSuperior's Worcester office, which assists customers with traditional & Bioheat home heating oil delivery, propane delivery, heating & cooling equipment installation, heating and air conditioning maintenance as well as 24/7 emergency service.

Contact us today to learn what we have to offer homeowners in Northbridge, MA.
Become a Customer or call us directly (508) 753-1475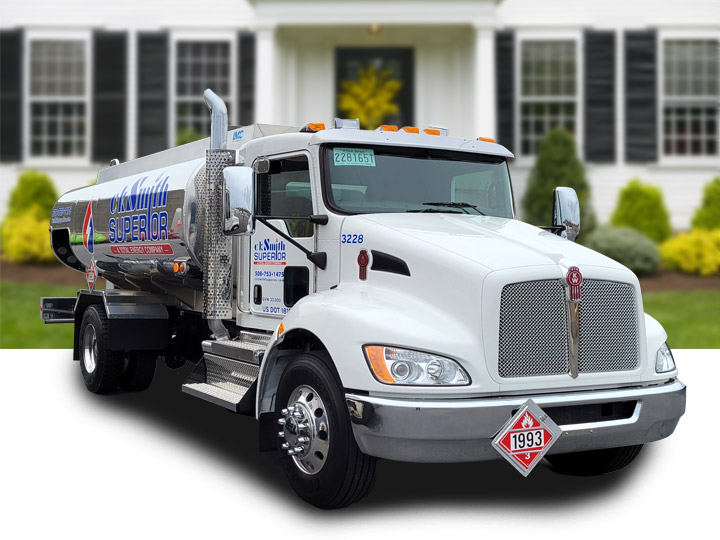 Home Heating Oil Delivery to Northbridge, MA
ckSmithSuperior is proud to deliver the highest quality home heating oil and Bioheat to residents of Northbridge, MA. With one of the largest fleets of oil delivery trucks in Worcester County, we're focused on timely delivery that allows you to stay comfortable year-round.

All fuel deliveries to Northbridge, MA are made from ckSmithSuperior's Millbury, MA location.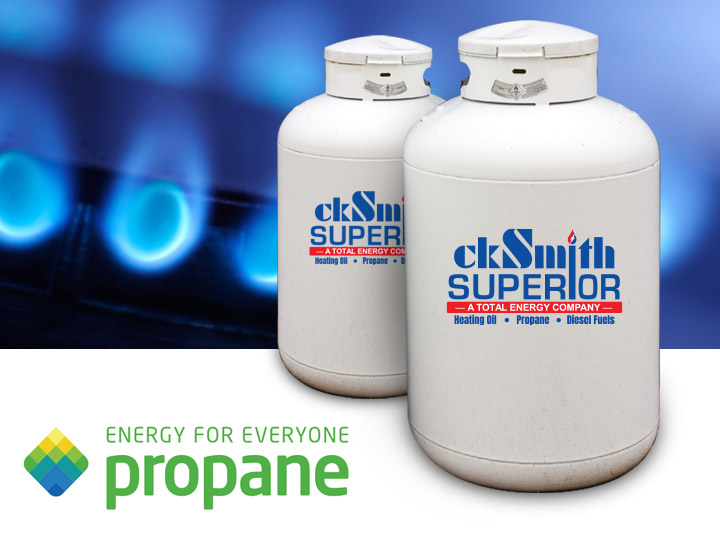 Propane Fuel Delivery to Northbridge, MA
Residents of Northbridge, MA can also request propane delivery from ckSmithSuperior. Propane is a versatile fuel that can be used for a number of different applications including heating, hot water equipment, cooking, laundry, and more.

In addition to fuels, our team also offers appliance sales and service, making us the Propane experts in Northbridge, MA!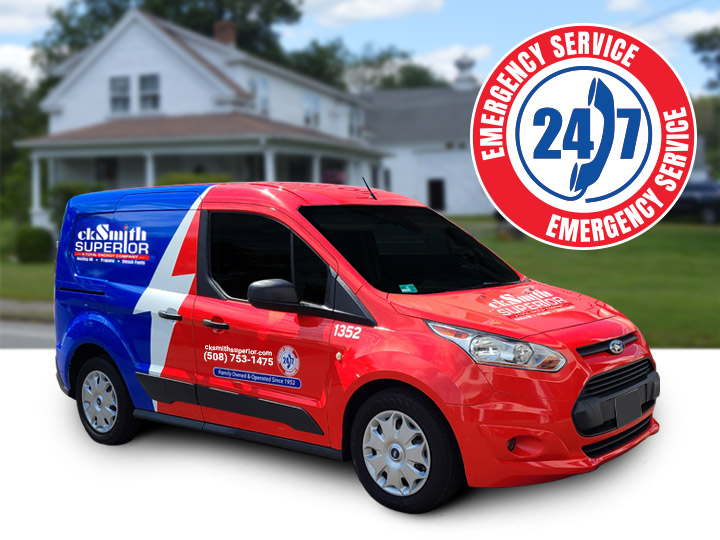 Service & Maintenance for Northbridge, MA
In addition to fuel, residents of Northbridge can also enjoy the highest level of service and maintenance for heating systems and hot water heaters from ckSmithSuperio.

Our skilled technicians are able to diagnose problems quickly and get your equipment back up and running. For complete peace of mind, we offer Service Plans that keep your boiler or furnace running at peak efficiency.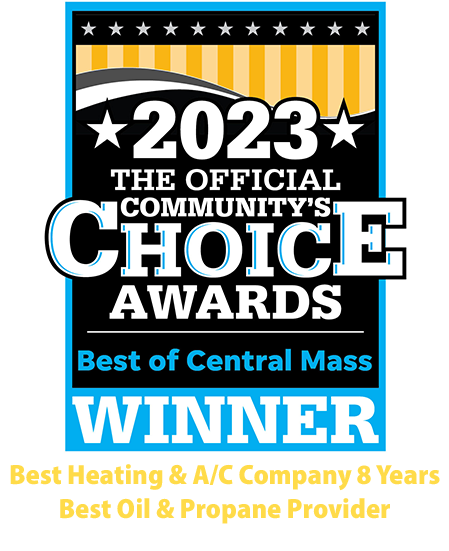 Nick was the technician scheduled to do our Annual Furnace Check and Maintenance.
He arrived on-time and was very pleasant. The furnace room is in the basement, next to my home "office", where I was working today, and Nick was very professional and did his best to complete the maintenance as quietly and quickly as possible.
An impressive and professional young man.
Thank you!
Michael Elrod, Northbridge MA
Great overall experience per usual with the preventative maintenance appointment today. Thanks, ckSmithSuperior!
Matt McLaughlin, Northbridge MA
I am very glad Andrew was the technician assigned to my emergency call. My experience with him was exceptional.
He arrived when he said he would. He was very pleasant, friendly, happy to answer all of my questions, and very professional in appearance and actions.
Andrew quickly assessed and resolved the issue. He then made sure the system was up and running appropriately.
Our experience cou... READ MORE
Michael Elrod, Northbridge MA
Stanley had great customer service skills and was super friendly.
Steve Feehan, Northbridge MA
Myron explained everything he was doing and answered all my questions and so far everything seems good with the boiler. I definitely recommend him.
Marisa Lee, NORTHBRIDGE MA
Myron was outstanding! He spent an exceptional amount of time on our furnace to make sure it would be good to go for the upcoming winter months. He explained everything to me in a way that I understood and even fixed a component on my furnace that will hopefully correct some issues we were having. He even helped me set up a follow-up appointment to address an issue with my oil tank. He went above and beyond to make sure my family was taken car... READ MORE
Sarah Moore, Northbridge MA
Tim did a fantastic job and was very thorough. He did a full inspection on my oil tank and he provided options on what to replace it with if if needs replacing. He is definitely a great asset to your company!!
Joseph Murphy, Northbridge MA
Superior (service), as usual. Thank you!
Elissa Graham, Northbridge MA
ckSmith has been nothing short of outstanding. From timely service appointments, friendly staff, and 24/7 emergency service my family has been very happy with the decision to go with ckSmith.
Matt McLaughlin, Northbridge MA
Sean MacDonald, Northbridge MA
Need fuel delivery or service?
Become a ckSmithSuperior customer today!