RELIABLE SERVICE
FROM EXPERIENCED TECHS
UPGRADE YOUR EQUIPMENT
FOR EFFICIENCY & SAVINGS
Home Heating Oil Delivery and Propane Delivery to Milford, MA
Milford was first settled in 1662 as part of Mendon, it was destroyed during the King Philip's War in 1676 but was resettled in 1680. The Mill River flows through the town, with several fords that were familiar with Native Americans and were used by the early European settlers. The town got its name thanks to these mill (river) fords. The town was incorporated in 1780 and had its first Town Hall built-in 1819.

Milford was known for its pink Milford Granite, the quarries carried the local economy until the 1940s. The granite has been used in many prominent buildings, most notably the original Penn Station in NYC, the main post office in NYC, and the Boston Public Library.

Milford is served by ckSmithSuperior's Worcester office, which assists customers with traditional & Bioheat home heating oil delivery, propane delivery, heating & cooling equipment installation, heating and air conditioning maintenance as well as 24/7 emergency service.

Contact us today to learn what we have to offer homeowners in Milford, MA.
Become a Customer or call us directly (508) 753-1475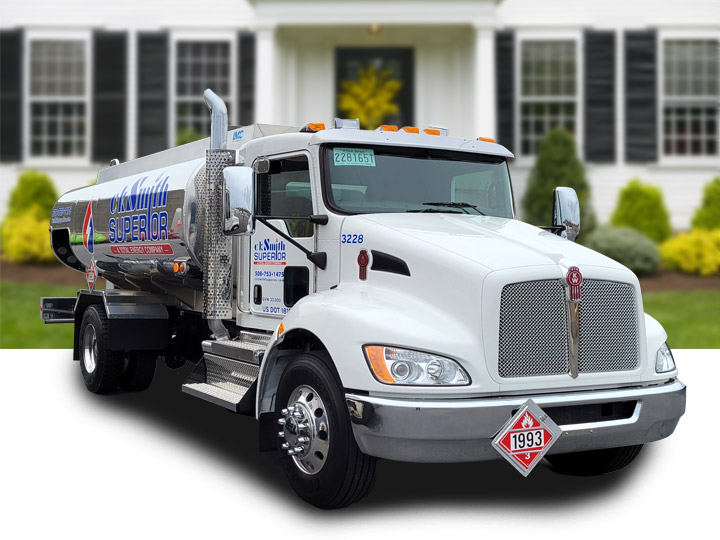 Home Heating Oil Delivery to Milford, MA
ckSmithSuperior is proud to deliver the highest quality home heating oil and Bioheat to residents of Milford, MA. With one of the largest fleets of oil delivery trucks in Worcester County, we're focused on timely delivery that allows you to stay comfortable year-round.

All fuel deliveries to Milford, MA are made from ckSmithSuperior's Millbury, MA location.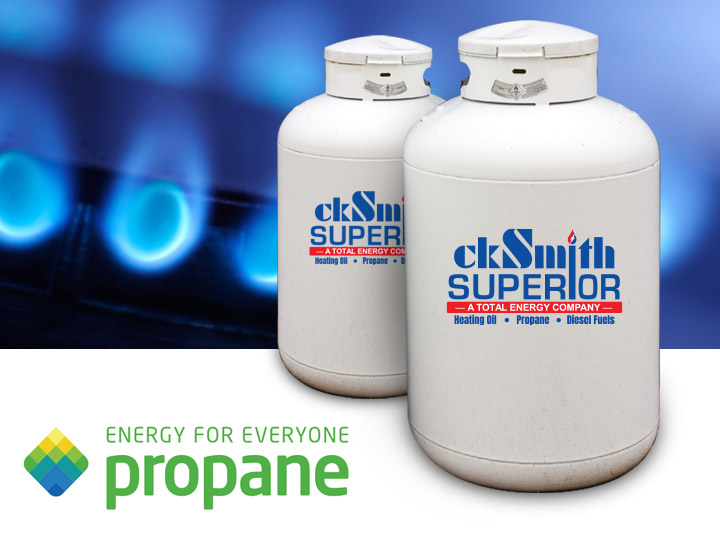 Propane Fuel Delivery to Milford, MA
Residents of Milford, MA can also request propane delivery from ckSmithSuperior. Propane is a versatile fuel that can be used for a number of different applications including heating, hot water equipment, cooking, laundry, and more.

In addition to fuels, our team also offers appliance sales and service, making us the Propane experts in Milford, MA!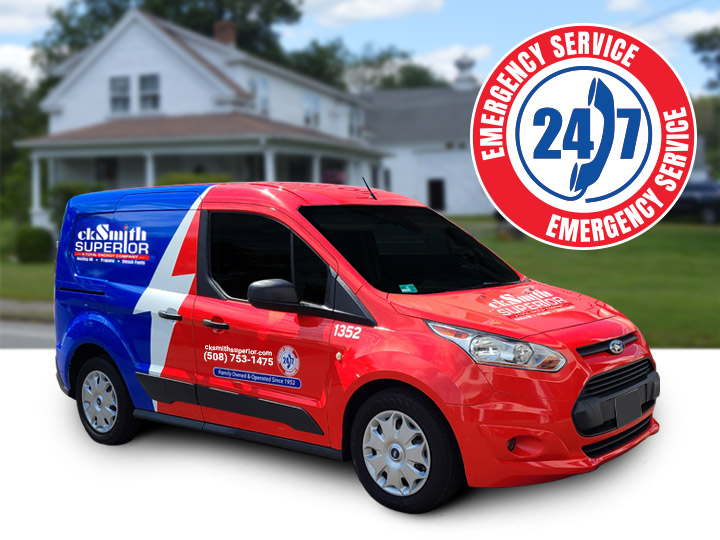 Service & Maintenance for Milford, MA
In addition to fuel, residents of Milford can also enjoy the highest level of service and maintenance for heating systems and hot water heaters from ckSmithSuperio.

Our skilled technicians are able to diagnose problems quickly and get your equipment back up and running. For complete peace of mind, we offer Service Plans that keep your boiler or furnace running at peak efficiency.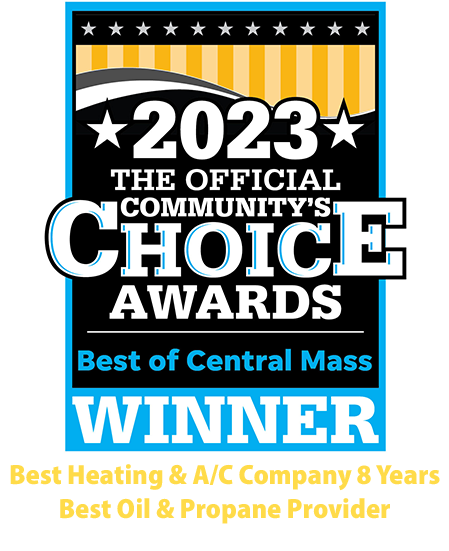 The usual good service I have come to expect, Thanks ckSmithSuperior
Gordon Goodwin, Milford Ma
Jim is a good guy, knowledgeable, respectful and does good work.
Gene DiPoto, Milford MA
As always another fine job. I have no worries calling for service from CK. I know the job will be handled by professional trained knowledgeable and friendly techs. They have to be friendly to put up with my chatting with them lol. Totally satisfied with CK Smith.
Gordon Goodwin, Milford Ma
Jim did a great job diagnosing the issue and repairing it promptly. Nick arrived earlier in the week to repair the a/c air handler and replaced the thermostat, but must have missed the main issue of the faulty relay and another part in the AHU. Jim replaced both additional parts and everything seems to be working well now. Nick and Jim both worked promptly and professionally. Nick also did an extra nice job of cleaning the unit and replacing a... READ MORE
David Dutton, Milford MA
Doug was accommodating, personable, and overall fantastic! He was earlier than expected, so-called to let me know that, instead of just showing up. After the work was completed we chatted for a short time and I can tell he's extremely passionate about this work and loves what he does. Couldn't have asked for a better technician. Thanks Doug!
Adam Kilker, Milford MA
Great job! Chet and Joe were friendly. They explained the new system to me. They left our basement spotless. Thanks for the great install.
Michael McEachern, Milford MA
Need fuel delivery or service?
Become a ckSmithSuperior customer today!