RELIABLE SERVICE
FROM EXPERIENCED TECHS
UPGRADE YOUR EQUIPMENT
FOR EFFICIENCY & SAVINGS
Home Heating Oil Delivery and Propane Delivery to Leominster, MA
Leominster has a long and influential history in central mass and in the country as a whole. Named for its twin in England, Leominster Herefordshire, Leominster was originally part of Lancaster before becoming its own town in 1740.

Leominster started primarily as a farming town, thanks to the rivers that ran through the town, providing fertile soil. The town later shifted to focus on manufacturing and became one of the leaders in plastic manufacturing in the Country. Comb manufacturing flourished the most during the 1850s', it was a time-consuming process that was eventually made easier by the invention of celluloid. Leominster experienced another boom thanks to the invention of injection molding this allowed for a whole new range of Plastics to be created, one of them being Tupperware.

Leominster is served by ckSmithSuperior's Worcester office, which assists customers with traditional & Bioheat home heating oil delivery, propane delivery, heating & cooling equipment installation, heating and air conditioning maintenance as well as 24/7 emergency service.

Contact us today to learn what we have to offer homeowners in Leominster, MA.
Become a Customer or call us directly (508) 753-1475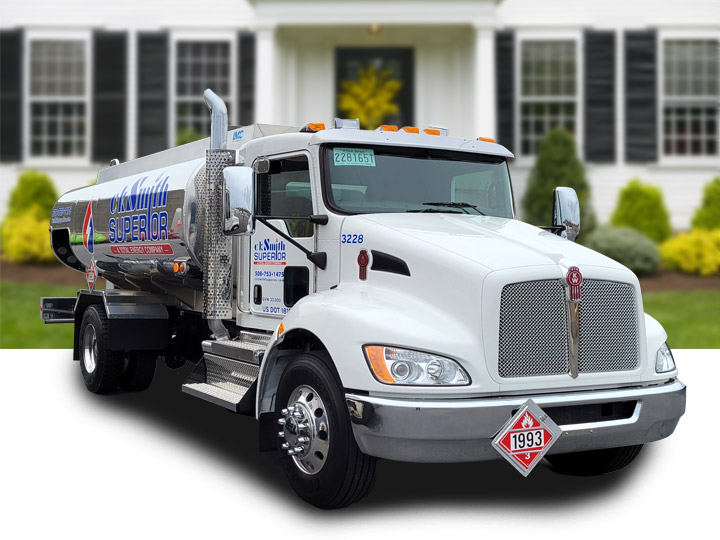 Home Heating Oil Delivery to Leominster, MA
ckSmithSuperior is proud to deliver the highest quality home heating oil and Bioheat to residents of Leominster, MA. With one of the largest fleets of oil delivery trucks in Worcester County, we're focused on timely delivery that allows you to stay comfortable year-round.

All fuel deliveries to Leominster, MA are made from ckSmithSuperior's Millbury, MA location.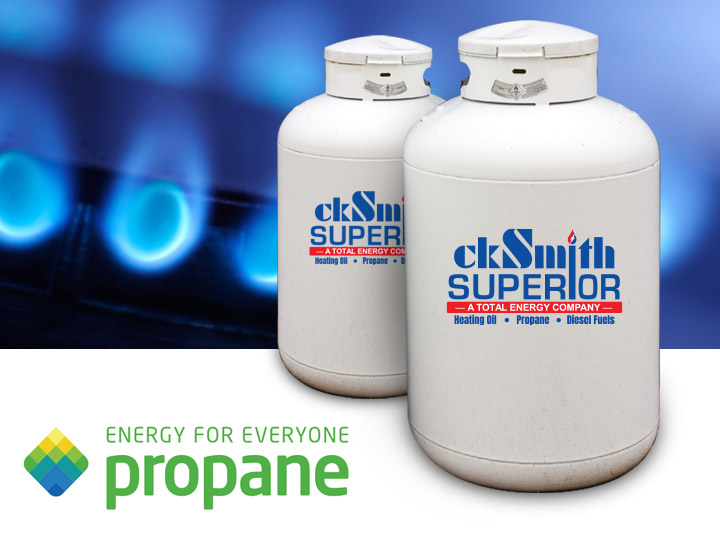 Propane Fuel Delivery to Leominster, MA
Residents of Leominster, MA can also request propane delivery from ckSmithSuperior. Propane is a versatile fuel that can be used for a number of different applications including heating, hot water equipment, cooking, laundry, and more.

In addition to fuels, our team also offers appliance sales and service, making us the Propane experts in Leominster, MA!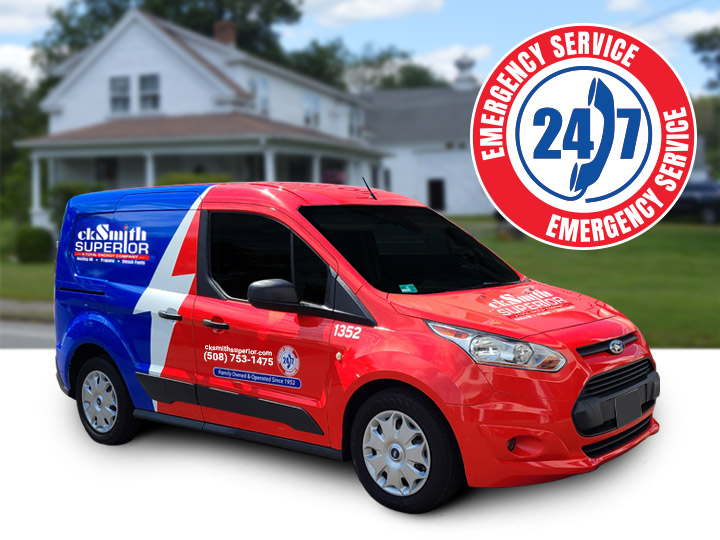 Service & Maintenance for Leominster, MA
In addition to fuel, residents of Leominster can also enjoy the highest level of service and maintenance for heating systems and hot water heaters from ckSmithSuperio.

Our skilled technicians are able to diagnose problems quickly and get your equipment back up and running. For complete peace of mind, we offer Service Plans that keep your boiler or furnace running at peak efficiency.
Need fuel delivery or service?
Become a ckSmithSuperior customer today!