RELIABLE SERVICE
FROM EXPERIENCED TECHS
UPGRADE YOUR EQUIPMENT
FOR EFFICIENCY & SAVINGS
Home Heating Oil Delivery and Propane Delivery to Holden, MA
The idyllic bedroom community of Holden is located in central Massachusetts just north of Worcester and 40 miles west of Boston. This small town prides itself on having an outstanding school system and public library as well as a thriving recreation department that offers a variety of amenities to residents.

Holden is served by ckSmithSuperior's Worcester office, which assists customers with traditional & Bioheat home heating oil delivery, propane delivery, heating & cooling equipment installation, heating and air conditioning maintenance as well as 24/7 emergency service.

Contact us today to learn what we have to offer homeowners in Holden, MA.
Become a Customer or call us directly (508) 753-1475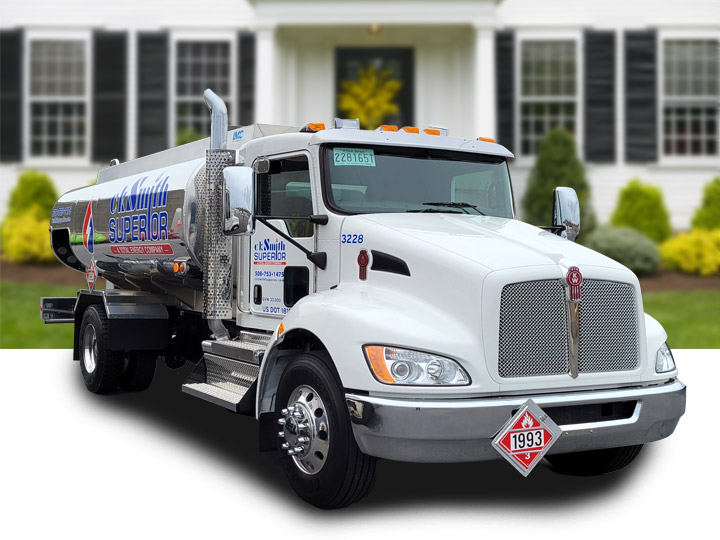 Home Heating Oil Delivery to Holden, MA
ckSmithSuperior is proud to deliver the highest quality home heating oil and Bioheat to residents of Holden, MA. With one of the largest fleets of oil delivery trucks in Worcester County, we're focused on timely delivery that allows you to stay comfortable year-round.

All fuel deliveries to Holden, MA are made from ckSmithSuperior's Millbury, MA location.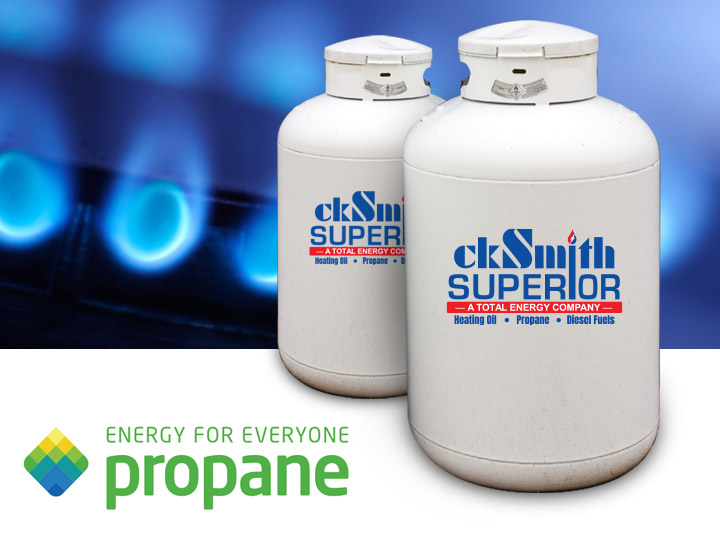 Propane Fuel Delivery to Holden, MA
Residents of Holden, MA can also request propane delivery from ckSmithSuperior. Propane is a versatile fuel that can be used for a number of different applications including heating, hot water equipment, cooking, laundry, and more.

In addition to fuels, our team also offers appliance sales and service, making us the Propane experts in Holden, MA!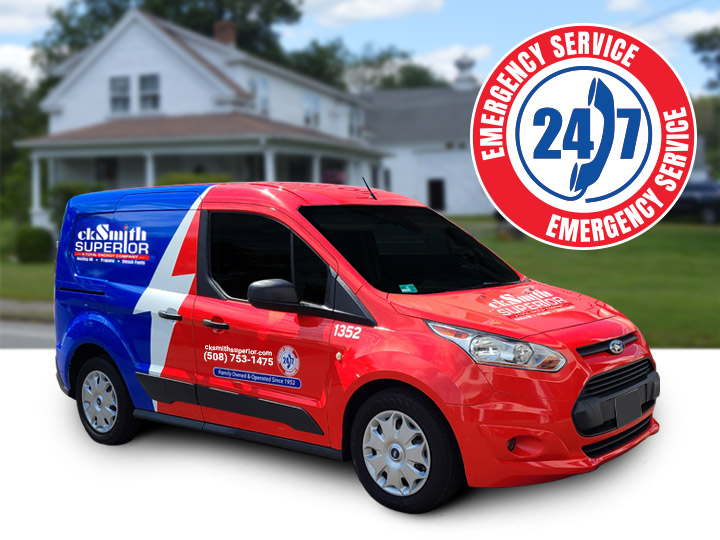 Service & Maintenance for Holden, MA
In addition to fuel, residents of Holden can also enjoy the highest level of service and maintenance for heating & cooling systems, hot water heaters, and more from ckSmithSuperior.

Our skilled technicians are able to diagnose problems quickly and get your equipment back up and running. For complete peace of mind, we offer Service Plans that keep your boiler, furnace or air conditioning running at peak efficiency.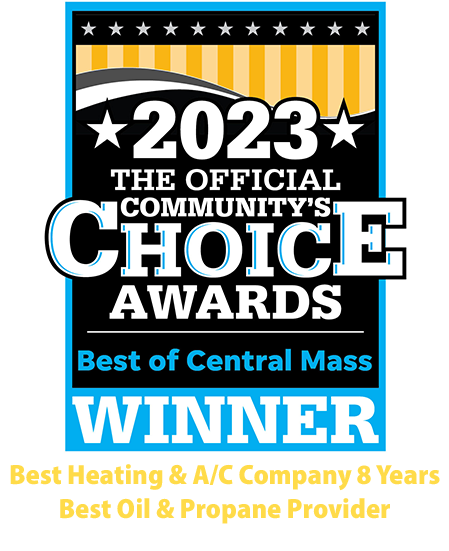 We can not thank Duncan and the CkSmith Superior staff for taking care of us for 20+ years. Thank you for keeping us warm in the winter and cool in the summer. Duncan is the ultimate in service technicians, knowledge, work ethic and professionalism, far exceeds expectations, we feel very lucky that he has been our technician and that CkSmith Superior has been our provider. Thank you and please stay safe.
David Olen, Holden MA
Duncan is a cool guy. Personable, worked efficiently and neatly, protected the work area, and cleaned up after. Also, an interesting guy to talk to. Loves soccer, came from Kenya, speaks Swahili (and English of course), likes art installations and mechanics.
Richard Prager, holden ma
We have had Duncan in the past to service our furnace. He is deeply knowledgeable and explains any issues if needed. He has a wonderful, kind, and friendly personality and is very professional. Hoping to see him for our next annual furnace cleaning!
Jeffrey Larson, Holden Ma
This technician took great care, explained everything, listened to my questions, and made sure my cat didn't escape while he was there. This was the best technician experience I've had regarding my boiler, so I was really pleased! Since immediately after the previous visit last year my boiler would make so much noise turning on and off, which it had never done. I mentioned that to this technician and since he left, it's back to being quiet, so... READ MORE
Karen Clickner, Holden MA
Duncan has serviced our home for years, he is very pleasant to deal with. He provided a wealth of information about the forced hot air system we have and made some suggestions for better air flow. Thanks, Duncan, and CK Smith - this is exactly why we stick with you!
Kimberly Christoforou, HOLDEN MA
Tim was prompt, courteous, professional, and informative. He informed us of each task he needed to perform and successfully completed the repair. He replaced an oil pump, circulator and oil gauge and left the area neat and clean. When I changed oil and propane supplier to C.K. Smith last year my biggest concern was customer service. Their customer service representatives, delivery drivers, and service technicians have far exceeded my expectati... READ MORE
William Corcoran, Holden MA
Duncan did an outstanding job, He was personable and professional and made me feel like a valued customer. He is very knowledgeable and answered all my questions. I would highly recommend him. David H
David Heller, Holden MA
I had several questions about my heating system operation and Tim was very helpful in answering any of my concerns.
Ronald Harris, HOLDEN MA
I almost forgot to do this but I just found the card in some old mail. Duncan is great. I think we've had him for 3 years in a row and I hope to see him again.
Barry Sclar, Holden MA
Need fuel delivery or service?
Become a ckSmithSuperior customer today!