RELIABLE SERVICE
FROM EXPERIENCED TECHS
UPGRADE YOUR EQUIPMENT
FOR EFFICIENCY & SAVINGS
Home Heating Oil Delivery and Propane Delivery to Holden, MA
The idyllic bedroom community of Holden is located in central Massachusetts just north of Worcester and 40 miles west of Boston. This small town prides itself on having an outstanding school system and public library as well as a thriving recreation department that offers a variety of amenities to residents.

Holden is served by ckSmithSuperior's Worcester office, which assists customers with traditional & Bioheat home heating oil delivery, propane delivery, heating & cooling equipment installation, heating and air conditioning maintenance as well as 24/7 emergency service.

Contact us today to learn what we have to offer homeowners in Holden, MA.
Become a Customer or call us directly (508) 753-1475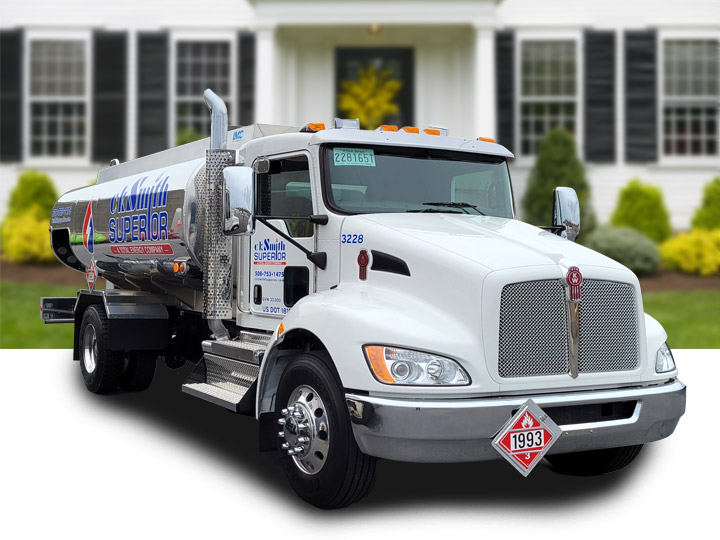 Home Heating Oil Delivery to Holden, MA
ckSmithSuperior is proud to deliver the highest quality home heating oil and Bioheat to residents of Holden, MA. With one of the largest fleets of oil delivery trucks in Worcester County, we're focused on timely delivery that allows you to stay comfortable year-round.

All fuel deliveries to Holden, MA are made from ckSmithSuperior's Millbury, MA location.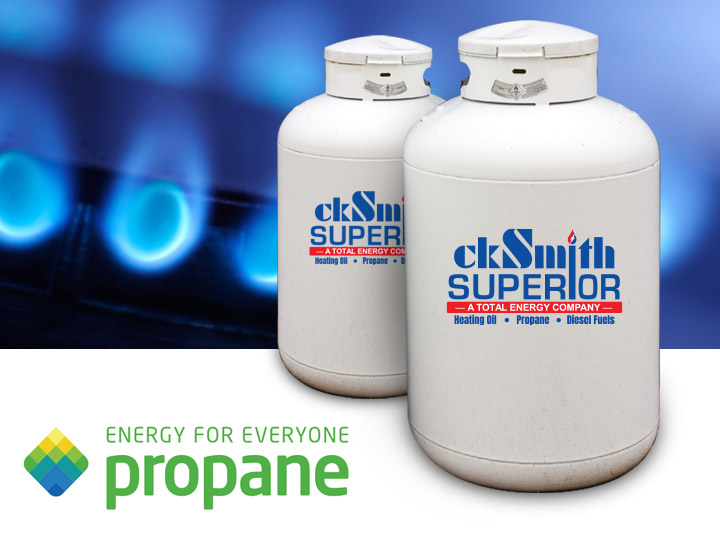 Propane Fuel Delivery to Holden, MA
Residents of Holden, MA can also request propane delivery from ckSmithSuperior. Propane is a versatile fuel that can be used for a number of different applications including heating, hot water equipment, cooking, laundry, and more.

In addition to fuels, our team also offers appliance sales and service, making us the Propane experts in Holden, MA!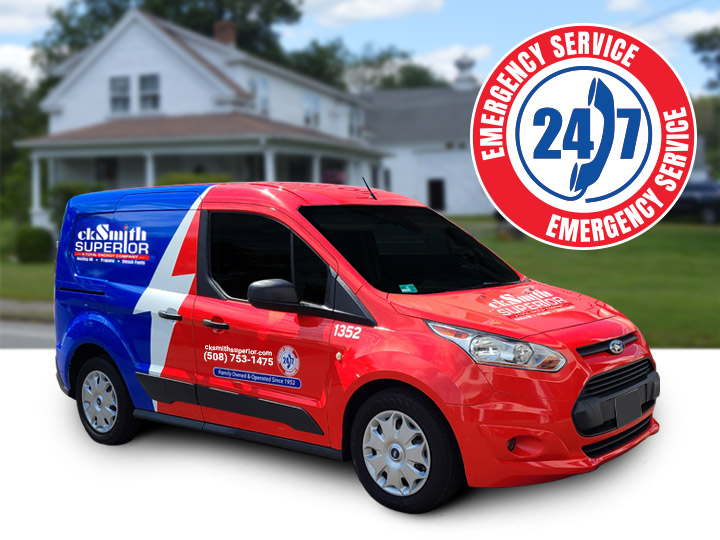 Service & Maintenance for Holden, MA
In addition to fuel, residents of Holden can also enjoy the highest level of service and maintenance for heating & cooling systems, hot water heaters, and more from ckSmithSuperior.

Our skilled technicians are able to diagnose problems quickly and get your equipment back up and running. For complete peace of mind, we offer Service Plans that keep your boiler, furnace or air conditioning running at peak efficiency.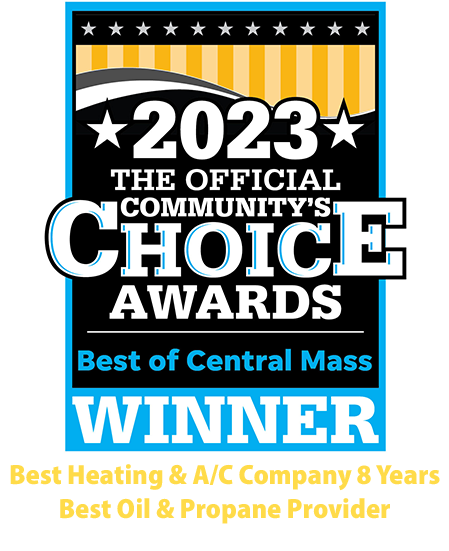 I met Jim today for the first time as a new customer to ckSmithSuperior and couldn't be happier. He was prompt, courteous, and most importantly knowledgeable about my HVAC system. He worked quickly and methodically, not just guessing and throwing parts at the system - all while maintaining a friendly dialog with me. I'll be a long time ckSmithSuperior customer if this what I have to look forward! Thanks!
Pat Kelley, Holden MA
Tim is a very pleasant, knowledgeable and conscientious worker. He left my system looking like new.
Mark Koslowske, Holden MA
Many thanks to the whole team at ckSmithSuperior!! :)
Brendan Trombly, Holden MA
William Norton, Holden Ma
Friendly, quick service. They took time to answer all of my questions.
Ryan Mruczek, Holden MA
I don't remember how long we've been with CKSS but it has been a number of years. I've never had a bad experience with any employee. Everyone - from office personnel to delivery drivers to technicians - are great to deal with. I first met Duncan when he was delivering oil and he has now been out several times servicing our boiler. He's a great representative for your company.
Robert Benedict , Holden MA
I was very happy with the service I received. I have always had great experiences with the CK Smith service techs. always very friendly and knowledgeable and do a great job.
Stephanie Borg, Holden MA
Michael Benoit, Holden MA
Sergey Makarov, Holden MA
Need fuel delivery or service?
Become a ckSmithSuperior customer today!