RELIABLE SERVICE
FROM EXPERIENCED TECHS
UPGRADE YOUR EQUIPMENT
FOR EFFICIENCY & SAVINGS
Home Heating Oil Delivery and Propane Delivery to Framingham, MA
One of our most Eastward towns Framingham has long been a residential and commercial hotbed for Massachusetts. First settled in 1647 as Framlingham by Thomas hailing from Framlingham, Suffolk. When the town became incorporated it dropped the "l", the reason for the "l" being dropped is not known.

In the years following WWII Framingham experienced a large boom in population and became a suburb for both Worcester and Boston. It is known for the Framingham Heart Study and for shaping American Watchmaking as it became the headquarters for the Waltham Watch Company.

Framingham is served by ckSmithSuperior's Worcester office, which assists customers with traditional & Bioheat home heating oil delivery, propane delivery, heating & cooling equipment installation, heating and air conditioning maintenance as well as 24/7 emergency service.

Contact us today to learn what we have to offer homeowners in Framingham, MA.
Become a Customer or call us directly (508) 753-1475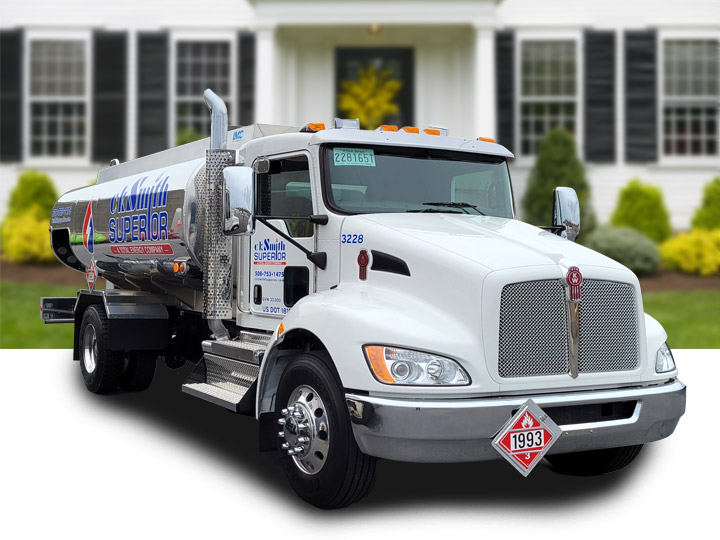 Home Heating Oil Delivery to Framingham, MA
ckSmithSuperior is proud to deliver the highest quality home heating oil and Bioheat to residents of Framingham, MA. With one of the largest fleets of oil delivery trucks in Worcester County, we're focused on timely delivery that allows you to stay comfortable year-round.

All fuel deliveries to Framingham, MA are made from ckSmithSuperior's Millbury, MA location.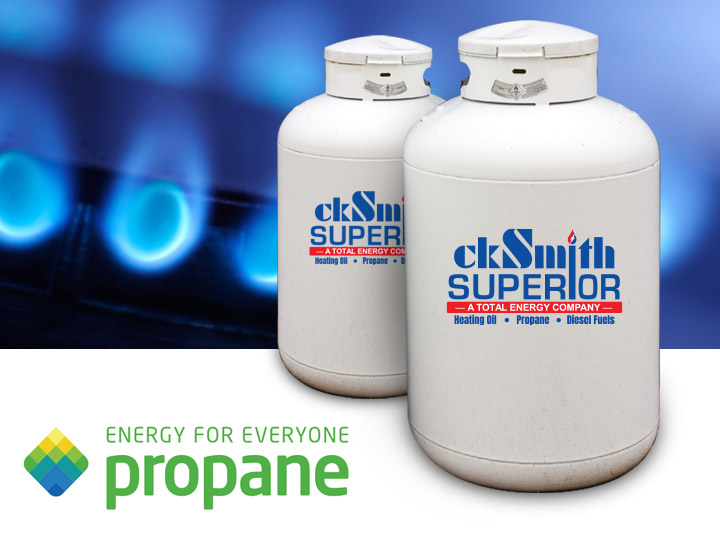 Propane Fuel Delivery to Framingham, MA
Residents of Framingham, MA can also request propane delivery from ckSmithSuperior. Propane is a versatile fuel that can be used for a number of different applications including heating, hot water equipment, cooking, laundry, and more.

In addition to fuels, our team also offers appliance sales and service, making us the Propane experts in Framingham, MA!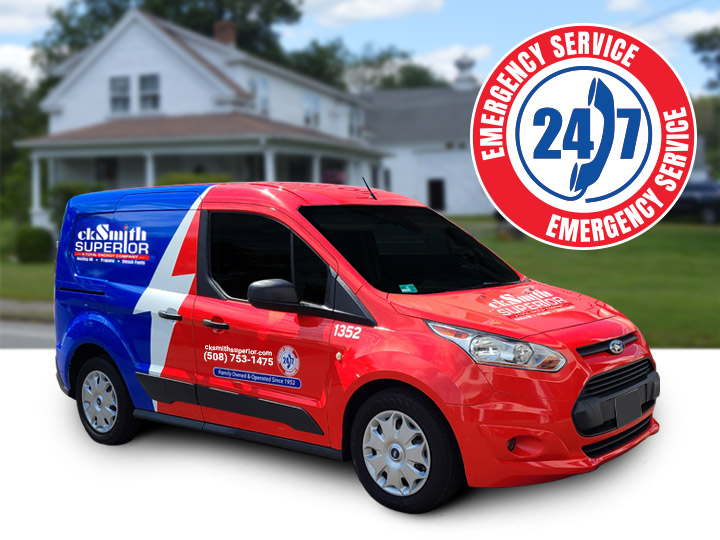 Service & Maintenance for Framingham, MA
In addition to fuel, residents of Framingham can also enjoy the highest level of service and maintenance for heating systems and hot water heaters from ckSmithSuperio.

Our skilled technicians are able to diagnose problems quickly and get your equipment back up and running. For complete peace of mind, we offer Service Plans that keep your boiler or furnace running at peak efficiency.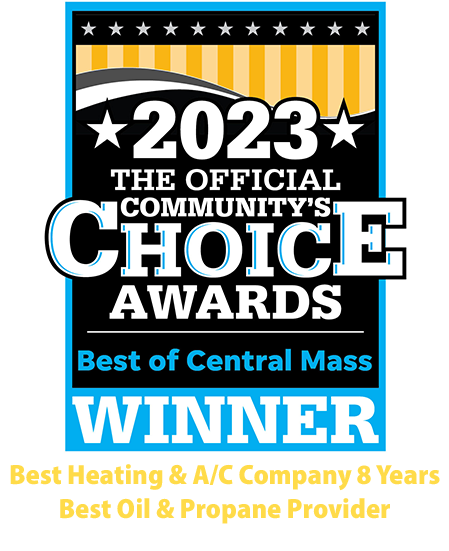 Jim and Will were very polite and professional. They figured out the problem quickly, fixed it promptly and gave me a detailed explanation of all they did. They even pointed out a couple of issues needing attention that I was not aware of.
Jeri Litman, FRAMINGHAM MA
Joe did a good job and he is very friendly. Hope he comes back for my next year tune-up services. Thanks!
Dongyan Jiang, Framingham MA
Benjamin is very efficient and polite, very patient and explaining every of my questions, he even offer to check things for me,
He told me some service is included in my service contract which was I never know. I would love to have him come back to provide his services for us as long as he still working at ckSmithSuperior, I hope your company will keep this young man, he is definitely
Suzanne Wong, Framingham MA
Herman Wong, Framingham MA
Nice guy, very thorough and efficient.
John Reilly, Framingham MA
Duncan was very pleasant, efficient and communicated when completed. Additionally, he was prepared to answer an efficiency question
promptly.
Ginny Walsh, Framingham MA
Patrick was very cheerful and seemed to really like his job. He was quick, efficient, and very organized when cleaning and tuning up my boiler. He willingly answered any questions that I had. He once came to my Church (Grace Baptist, Shrewsbury) to fix one of the Church's boilers that would not run on a freezing weekday and got it going.
George Travers, Framingham MA
Need fuel delivery or service?
Become a ckSmithSuperior customer today!