RELIABLE SERVICE
FROM EXPERIENCED TECHS
UPGRADE YOUR EQUIPMENT
FOR EFFICIENCY & SAVINGS
Home Heating Oil Delivery and Propane Delivery to Dudley, MA
Dudley was first settled in 1714 and officially became a town in 1732, Dudley has a rich history dating back the Revolutionary War. George Washington on his way to New York from Boston, after the victory in the Siege of Boston, made a stop in Dudley. It is rumored during this stop, Washington hid a cache of captured and recovered British weaponry on the grounds surrounding the camp they had set up. It is believed that this cache was never recovered.

Dudley is served by ckSmithSuperior's Millbury office, which assists customers with traditional & Bioheat home heating oil delivery, propane delivery, heating & cooling equipment installation, heating and air conditioning maintenance as well as 24/7 emergency service.

Contact us today to learn what we have to offer homeowners in Dudley, MA.
Become a Customer or call us directly (508) 753-1475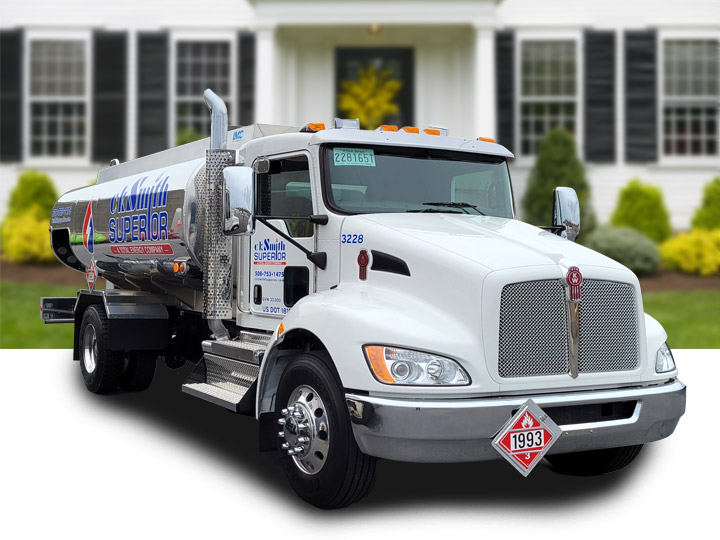 Home Heating Oil Delivery to Dudley, MA
ckSmithSuperior is proud to deliver the highest quality home heating oil and Bioheat to residents of Dudley, MA. With one of the largest fleets of oil delivery trucks in Worcester County, we're focused on timely delivery that allows you to stay comfortable year-round.

All fuel deliveries to Dudley, MA are made from ckSmithSuperior's Millbury, MA location.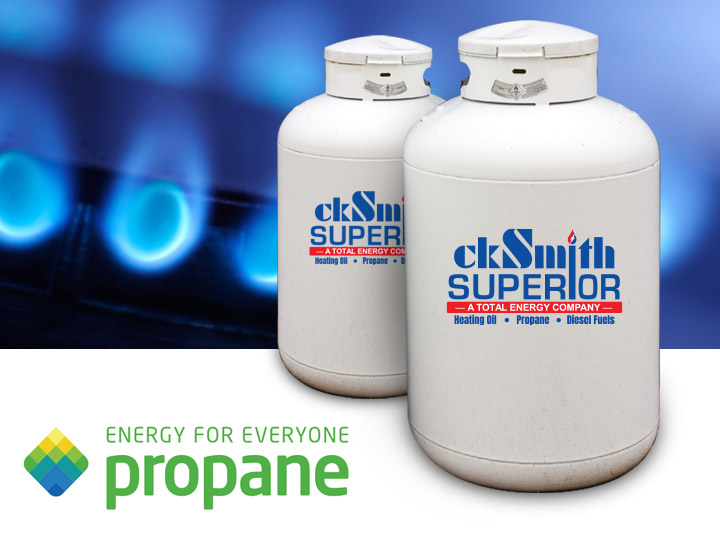 Propane Fuel Delivery to Dudley, MA
Residents of Dudley, MA can also request propane delivery from ckSmithSuperior. Propane is a versatile fuel that can be used for a number of different applications including heating, hot water equipment, cooking, laundry, and more.

In addition to fuels, our team also offers appliance sales and service, making us the Propane experts in Dudley, MA!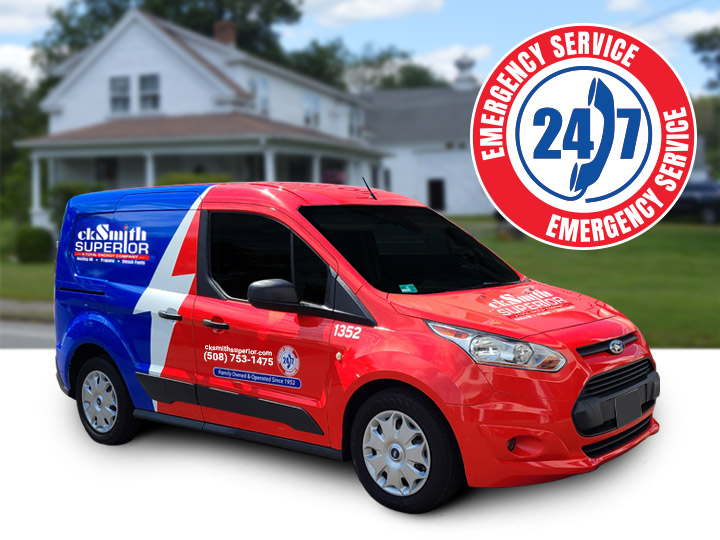 Service & Maintenance for Dudley, MA
In addition to fuel, residents of Dudley can also enjoy the highest level of service and maintenance for heating systems and hot water heaters from ckSmithSuperio.

Our skilled technicians are able to diagnose problems quickly and get your equipment back up and running. For complete peace of mind, we offer Service Plans that keep your boiler or furnace running at peak efficiency.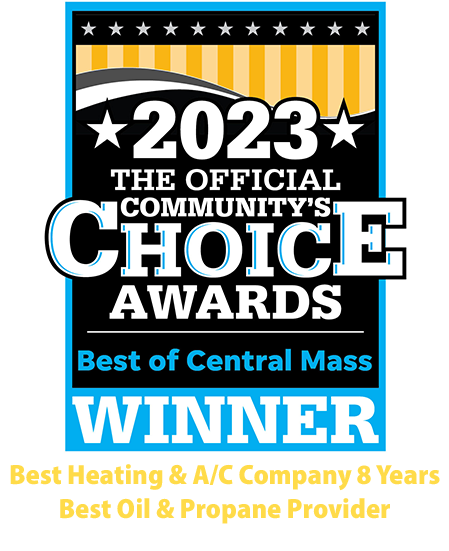 Doug was our technician for our yearly furnace maintenance today and he was *wonderful*. Super-friendly, super-efficient, professional, and very pleasant to deal with. We've always had great service from all the ckSmithSuperior technicians, but Doug stood out today. He recommended replacing a part that wasn't covered by our service contract (the name of which I can't recall) but it's an integral part of having our furnace run efficiently and i... READ MORE
Frederick LeCour, Jr., Dudley MA
Myron is such a great asset to your company, he goes well beyond what other service techs have done at my house. He leaves my furnace shiny clean, he spends extra time telling me what each of the valves on my furnace does and which ones need to be turned off in case of a leak. He is just a wonderful person and a delight to have him working on my systems. If I was in business for myself I would scoff him up for myself.
Daniel Colella Jr, Dudley Ma
Zach was very professional, very polite and seemed very knowledgeable.
Tom Atchue, Dudley MA
Jim was on time, courteous and efficient. Appreciate the fast service. I needed it today as I have two broken ankles.
Thank you,
Mark
Mark Gunsalus, Dudley Ma
The technician called before and after the service to inform me of his arrival and departure. He was on time and masked and greeted me professionally and with a smile.
To reference the survey form - his appearance and attitude were outstanding. Upon completion, he phoned me to tell me that the furnace was in good condition and should continue to run efficiently. He said that he had placed pads underneath the oil tank and burner and that I... READ MORE
Virginia Carmignani, Dudley MA
Myron arrived on time and ready to work. He was polite and professional and adhered to COVID protocols. He serviced our furnace and power vent then cleaned up after himself. He even swapped out our air filter for us! It was a very pleasant encounter. Thanks!
Karenbeth Gillon, Dudley MA
Thank you for taking care of our furnace.
Matthew and Jane Grossi, Dudley MA
On Sunday, I discovered that my boiler was leaking red-rusty water at a very fast rate. I phoned your emergency service and a technician came out and told me that it could not be repaired and would need to be replaced. Early on Monday morning, I phoned your office. The phone representative, named Kelly, was very helpful and found the information and explanations I needed to cope with my boiler emergency. She even checked on several questions I... READ MORE
Virginia Carmignani, Dudley MA
Great service from Ben and Jim.
Nick Mazares, Dudley MA
Need fuel delivery or service?
Become a ckSmithSuperior customer today!